Los Angeles School of Homeopathy
Louis Klein and Avghi Constantinides, who together have over 60 years of experience in Homeopathy, established the school in 2003. They wanted to give back to the world of Homeopathy and help spread the healing advantages to the community. This school was created out of an obligation to support Los Angeles' growing need for Homeopathic education. The school is at the forefront of new and exciting forms of Homeopathy and is committed to advancing the art and science of Homeopathy.
LASH is committed to providing quality education.
The Los Angeles School of Homeopathy is proud to offer students from the United States and around the world the opportunity to study with us. Our unique blend of small classes, progressive Homeopathic training, and committed teachers ensure that your experience will be as deeply rewarding as possible.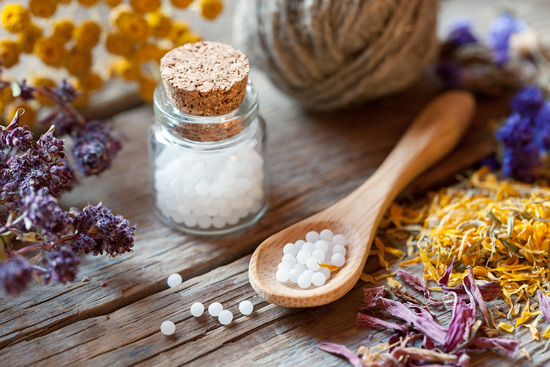 Vision: Exceptional Homeopathic Education and Training. The school is committed to excellence, with cutting edge and traditional Homeopathic philosophy. Our faculty are highly motivated and committed to training new Homeopaths. Our school represents an innovative approach to the teaching and practice of Homeopathy in combination with the traditional essentials.
Mission: To train, educate, and create strong and confident professional Homeopaths who will practice with integrity and uphold the intentions set forth in the Organon by Samuel Hahnemann and raise the health of individuals and the general population.
Advantages of Studying with the Los Angeles School of Homeopathy
Our Advantages:
The school is proud to offer a highly individual and personalized approach to each student's Homeopathic training.
The Los Angeles School of Homeopathy follows a progressive syllabus which keeps pace with homeopathy as an evolving medical science.
All Homeopathic courses follow contemporary theoretical and practical methodology in teaching the latest advances in Homeopathy.
The Los Angeles School of Homeopathy offers modern methodologies for Homeopathic analysis and prescribing, resulting in a high standard of graduates.
Students who are either part way through a related course of study, or who have completed their homeopathic qualification in other countries, may apply for cross credits admission to the School. Please inquire for further information.
The school curriculum provides space for teaching new developments, and allows students access to discussions of difficult cases at the practitioner level.
The Mentorship and Internship programs start in second year. Our graduates have the reputation of being confident, diverse and well-rounded Homeopathic practitioners because of this wonderful program.
Education Process:
The education process at the Los Angeles School of Homeopathy recognizes each student as an individual and creates a learning environment which enables students to fully realize their own potential.
The Los Angeles School of Homeopathy enables student graduates to become qualified Homeopaths who will practice effectively within the system of health care in the United States.
The quality of education offered by the Los Angeles School of Homeopathy is exceptional, thorough and comprehensive.
Current experience within the education community of professional Homeopathy shows that effective education in Homeopathic practice takes a minimum of three years of study at a diploma level.
Teaching Methodology:
The Los Angeles School of Homeopathy offers 16 hours of an in-classroom setting each month, and approx. 20 hours of self-directed learning per month. Prior to graduation, students are required to be actively involved in case taking and on-going case management with a minimum number of 10 patients. The student is the primary case taker in each of these cases, is mentored closely throughout, and can move into private practice seamlessly following this period.
In the classroom, we go beyond mere book learning and recognize the value of teaching through live cases, which enhances the learning process. Students' full participation in the classroom increases their understanding of the art of case taking and management.
The Los Angeles School of Homeopathy's course content contains new emerging Homeopathic methodologies and philosophies. Since its inception, the Los Angeles School of Homeopathy has looked on Homeopathy as an evolving science. We remain one of the few Homeopathic institutions internationally that takes this stance.