Homeopaths from our Graduate Program!
Monika Bruckner D.Hom: Homeopathy For Vibrant Health
818-419-0830 http://www.homeopathyforvibranthealth.com
Oksana Frolov D.Hom: Homeopathy For Better Health
818-712-0688  http://www.homeopathyforbetterhealth.com/
Ann Herman D.Hom: Heart of Healing Homeopathy
716-883-6112  www.annhermanhomeopath.com
Astra Rugless D.Hom: Rose Homeopathic Medicine
818-324-8705 rosehomeopathicmedicine.com
Lakshmi Lambert L.Ac.Dipl.Ac.Dipl.C.H.D.Hom: Family Health
310-737-1998 www.holistichealthlala.com
Aide Abbes D.Hom: Homeopatia (speaks Spanish)
714-650-6691  http://www.homeopatiavidaysalud.com
Azadeh Stoelken D.Hom CIHC: LaVida Sana (Speaks German & Farsi)
424-444-3320 https://lavidasana.us
Shuilan May D.Hom: Sulis Homeopathy Inc.
310-986-1000  Sulishomeopathy.com
Olga Loginova D. Hom ~ Life Spring Homeopathy LLC (Speaks Russian)
949-954-0447
Anahy Brenda Hernandez (Speaks Spanish)
213-273-4619  Anahybrendahernandez@gmail.com
Homeopathy Organizations
North American Society of Homeopaths (NASH)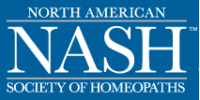 Member since 1995
American Institute of Homeopathy (AIH)
https://www.homeopathyusa.org/

Affiliate since 2003
Homeopathic Pharmacopoeia of the United States (HPUS)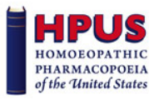 Affiliate since 2003
Free Online Library
Homeopathy Pharmacies
American Assoc. of Homeopathic Pharmacists  1-800-478-0421  www.homeopathicpharmacy.org
Boiron  1-800-264-7661  www.boironusa.com
Hahnemann Labs  1-888-427-6422  www.hahnemannlabs.com
Washington Homeopathic  1-800-336-1695  www.homeopathyworks.com
Helios Homeopathy  http://www.helios.co.uk
Hemkund  1-888-543-9022  www.hemkund.com
Luyties Pharmacal  1-800-466-3672  www.1-800Homeopathy.com
Natural Health Supply  1-888-689-1608  www.a2zHomeopathy.com
Hyland's Homeopathic  1-800-624-9659  https://www.hylands.com
National Center for Homeopathy (NCH)
https://www.homeopathycenter.org/

Member since 1995
Homeopathic Nurses Association (HNA)
https://www.nursehomeopaths.org/

Affiliate since 2003
Homeopathy Journals
United States
American Homeopath-NASH
1122 E. Pike Street, #1122
Seattle, WA 98122
Tel: 206-720-7000 FAX: 206-329-5684
nashinfo@aol.com
Townsend Letter
911 Tyler Street
Port Townsend, WA 98368
Tel: 360-385-6021 Fax: 360-385-0699
info@townsendletter.com
American Journal of Homeopathic Medicine-
American Institute of Homeopathy (AIH)
801 N. Fairfax Street, Suite 306
Alexandria, Virginia 22314
888 445-9988
aih@Homeopathyusa.org
The Homeopath-California Medical Society
California Homeopathic Medical Society (CHMS)
169 E El Roblar Dr
Ojai, CA 93023
Tel: 805-646-1495 Fax: 805-646-8159
rhiltner@sbcglobal.net www.Homeopathywest.org
New England Journal of Homeopathy
356 Middle Street
Amherst, MA 01002
Phone: 413 256-5949 Fax: 413 256-6223
Paul Herscu, ND, DHANP, Editor
nejh@nesh.com
Simillimum- Journal of the Homeopathic
Academy of Naturopathic Physicians
PO Box 8341
Covington, WA 98042
Tel: 253 630-3338 fax: 815 301-6595
Neil Tessler, ND, DHANP, Editor
info@hanp.net
Homeopathy Today- National Center for Homeopathy
801 N. Fairfax Street #306
Alexandria, VA 22314
Mitzi Lensborger, Editor
nch@igc.apc.org
Canada
Heilkunst Journal- Hahnemann Center for Heilkunst
2411 River Rd.
Manotick ON K4M 1B4
Canada
journal@heilkunst.com
Australia
Similia-Journal of the Australian Homoeopathic Association
+61 3 5988 3622
Diana Kopatsy, Editor
dkopatsy@bigpond.net.au
UK
The British Homoeopathic Library
The British Homoeopathic Library at Glasgow Homoeopathic Hospital provides the Hom-Inform Database of indexed literature references in homoeopathy. It is now searchable free online.
1053 Great Western Road, Glasgow G12 0XQ
Tel: 0141 211 1617 Fax: 0141 211 1610
hom-inform@dial.pipex.com
India
Homoeopathy Times
The Foundation for Homoeopathic Research
203-A, Trimurty Arcade, LBS Road,
Ghatkopar(w), Bombay 400 086. India
fhr@classicalhomoeopathy.com
Greece
European Journal of Classical Homeopathy
Centre of Homeopathic Medicine
Pericleous 1, Maroussi
Athens 15122 Greece
George Vithoulkas, Editor
Netherlands
Homeopathic Links
Magda Harmsen – Homeolinks
Publishers
PO Box 68, 9750 AB Haren
journal@homeolinks.nl
Homoeopathic Links is dedicated to
Link different views, knowledge and
Homeopaths from around the world.