Homeopaths from our Graduate Program!
Monika Bruckner D.Hom: Homeopathy For Vibrant Health 818-419-0830
http://www.homeopathyforvibranthealth.com
Oksana Frolov D.Hom: Homeopathy For Better Health 818-712-0688
http://www.homeopathyforbetterhealth.com/
Ann Herman D.Hom: Heart of Healing Homeopathy 716-883-6112
www.annhermanhomeopath.com
Astra Rugless D.Hom: Rose Homeopathic Medicine
818-324-8705 rosehomeopathicmedicine.com
Lakshmi Lambert L.Ac.Dipl.Ac.Dipl.C.H.D.Hom: Family Health
310 737 1998 www.holistichealthlala.com
Aide Abbes D.Hom: Homeopatia (speaks Spanish)
714-650-6691 http://www.homeopatiavidaysalud.com
Azadeh Stoelken D.Hom CIHC: LaVida Sana 424-444-3320
Speaks German & Farsi  https://lavidasana.us
Shuilan May D.Hom: Sulis Homeopathy Inc. 310-986-1000
Olga Loginova D. Hom ~ Life Spring Homeopathy LLC (949)954-0447
Speaks Russian
Homeopathic Nurses Association (HNA)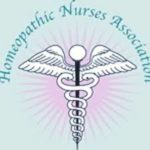 Affiliate since 2003
American Institute of Homeopathy (AIH)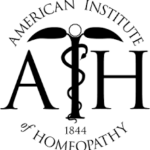 Affiliate since 2003
Homeopathic Pharmacopoeia Convention of the United States (HPCUS)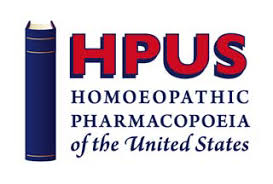 Affiliate since 2003
Homeopathic Journals
United States
American Homeopath-NASH
1122 E. Pike Street, #1122
Seattle, WA 98122
Tel: 206-720-7000 FAX: 206-329-5684
nashinfo@aol.com
Townsend Letter
911 Tyler Street
Port Townsend, WA 98368
Tel: 360-385-6021 Fax: 360-385-0699
info@townsendletter.com
American Journal of Homeopathic Medicine-
American Institute of Homeopathy (AIH)
801 N. Fairfax Street, Suite 306
Alexandria, Virginia 22314
888 445-9988
aih@Homeopathyusa.org
The Homeopath-California Medical Society
California Homeopathic Medical Society (CHMS)
169 E El Roblar Dr
Ojai, CA 93023
Tel: 805-646-1495 Fax: 805-646-8159
rhiltner@sbcglobal.net www.Homeopathywest.org
New England Journal of Homeopathy
356 Middle Street
Amherst, MA 01002
Phone: 413 256-5949 Fax: 413 256-6223
Paul Herscu, ND, DHANP, Editor
nejh@nesh.com
Simillimum- Journal of the Homeopathic
Academy of Naturopathic Physicians
PO Box 8341
Covington, WA 98042
Tel: 253 630-3338 fax: 815 301-6595
Neil Tessler, ND, DHANP, Editor
info@hanp.net
Homeopathy Today- National Center for Homeopathy
801 N. Fairfax Street #306
Alexandria, VA 22314
Mitzi Lensborger, Editor
nch@igc.apc.org
Canada
Heilkunst Journal- Hahnemann Center for Heilkunst
2411 River Rd.
Manotick ON K4M 1B4
Canada
journal@heilkunst.com
Australia
Similia-Journal of the Australian Homoeopathic Association
+61 3 5988 3622
Diana Kopatsy, Editor
dkopatsy@bigpond.net.au
UK
The British Homoeopathic Library
The British Homoeopathic Library at Glasgow Homoeopathic Hospital provides the Hom-Inform Database of indexed literature references in homoeopathy. It is now searchable free online.
1053 Great Western Road, Glasgow G12 0XQ
Tel: 0141 211 1617 Fax: 0141 211 1610
hom-inform@dial.pipex.com
India
Homoeopathy Times
The Foundation for Homoeopathic Research
203-A, Trimurty Arcade, LBS Road,
Ghatkopar(w), Bombay 400 086. India
fhr@classicalhomoeopathy.com
Greece
European Journal of Classical Homeopathy
Centre of Homeopathic Medicine
Pericleous 1, Maroussi
Athens 15122 Greece
George Vithoulkas, Editor
Netherlands
Homeopathic Links
Magda Harmsen – Homeolinks
Publishers
PO Box 68, 9750 AB Haren
journal@homeolinks.nl
Homoeopathic Links is dedicated to
Link different views, knowledge and
Homeopaths from around the world.