Hear what our students have to say!
"I am learning so much!  The students are so advanced and it is a pleasure learning from them.  The quality of teachers truly surpassed my expectations (not that I assumed it would be less than great but it is exceptional) as you are all absolutely fantastic.  You come with so many years of experience and you really have a unique way to translate your knowledge so beautifully."  A.G. Marina Del Rey CA
"The 3 years I spent studying Classical Homeopathy at the Los Angeles School of Homeopathy were so rewarding, fun and intellectually stimulating. The course that the school offers provides a thorough grounding in the fundamentals of homeopathy, in case taking, in the remedies, and how to open your own practice. The faculty is very supportive and present through the whole process, and the mentorship and clinic programs so valuable with understanding case taking and seeing the remedies "in action and "in actuality". I feel very empowered, and knowledgeable as I set out on my next stage in practicing the Art of homeopathy. I would highly recommend this course to anyone interested in pursuing Homeopathy as a career. It has been a wonderful and truly enlightening experience for me."
-C.B., AZ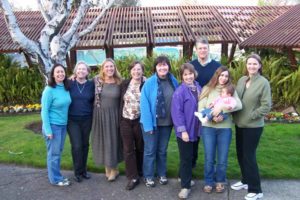 "At the Los Angeles School of Homeopathy, their way of teaching is amazing and you have provided me such a great grounding and loved going through the Organon."
-M.J., WA
"Los Angles School of Homeopathy gave me the foundation of homeopathy to be able to help my family and friends, after just one year. I love the way the remedy families are taught and the teachers are all wonderful."
– K.S., Marina Del Rey, CA
"Avghi told me on the first day of school that there would be an "A-ha!" moments for each of us and I find that each class I have those moments of feeling the puzzle pieces click into place. The teachers bring experience, enthusiasm and diversity to each lecture. I look forward to my weekends in school as a new adventure that constantly challenges me. The faculty and school support my efforts and encourage me to grow as I study to become a homeopath."
– H.G., Simi Valley, CA
"Since transferring to Los Angeles School of Homeopathy, I have found exactly the support I need for learning the art and science of homeopathy. The instructors are experienced homeopaths, the lectures are always interesting, and there is ample time for all students' questions to be answered. I leave each weekend feeling inspired about the path I've chosen, and confident that with this training I will be a compassionate and capable practitioner."
– C.L., Whitter
"Thank you for offering such a well-rounded course in homeopathy that encompasses the core elements of the philosophy, history, materia medica and repertorization."
– M.T., Los Angeles
"I want to thank you for providing me and many others with the possibility to make a difference in other peoples lives as well as my own. The school has opened so many doors into our existing world of which I had no knowledge of its magnitude and depth. I have been a scholar most of my life in many different topics but never had I tapped into a well of information that had no bottom, or parameters. I have learned to look and listen, pay attention to the smallest details in a human being, follow my instincts, dive into the well of research and come up more stimulated everyday. I never thought I would actually want to practice homeopathy, just wanted to learn…. but helping others and seeing them emerge from whatever ailed them is so gratifying that I have decided to push this and grasp as much as I can of this knowledge to be the best I can be to help others.
Your school has provided the tools, the teachers to make that happen and I thank you."
–P.C., Los Angeles, CA
"LASH faculty and students have helped me to grow as a professional and as an individual. Live classroom participation and observation play a great role in understanding the less-known concepts of homeopathic philosophy, methodology and are very carefully constructed to facilitate the learning process. On-line classes are great if I can't make it into class.. Studying homeopathy is a 'mind candy'. Hard to explain what you are missing until you've got the taste."
– V.M., Redondo Beach
"Thank you so much for all you do to make the school run well – it must be a lot of work for you and you do it very well. Thank goodness for your school affording me the opportunity of going to school part time and learning about this amazing art and science of Homeopathy!!!!"
– D.W., Thousand Oaks
"Studying homeopathy is more than just treating symptoms; it is the ultimate in understanding health, disease and healing. At Los Angeles School of Homeopathy (LASH) it is not just homeopathy that I am learning, it is healing itself and this is where my passion lies.
In my experience the instructors are very gifted with a remarkable ability to communicate, and pass on their knowledge about the art of healing. It is significant to note the love and the knowledge shared by the instructors at LASH. Being a student at Los Angeles School of Homeopathy allowed me to connect with a fascinating group of individuals from many walks of life, each one bringing their own strengths to the group at large. By learning at LASH I am developing the self-confidence in decision making by attending weekend classes and through challenging homework, so when I am practicing I will feel comfortable and confident enough to solve any problem that I may encounter in my journey of the healing profession. Studying homeopathy opens up the doors for self-development and awareness. I would highly recommend this school to anyone interested in Homeopathy. It is fascinating and remarkable in every way."
– S.A., Glendale, CA
"As a Kansas resident, I needed a program that would allow me to study via a webinar but would also provide me with classroom instruction where I could connect my training with real cases. That is why I chose LASH. The program broadened my understanding in the use of Homeopathy treatments and guided me to my own path of tissue salt therapy. After completing the course, I will apply my knowledge of Homeopathy to Biochemical Tissue Salt therapy using facial analysis. I am pleased that LASH gave me the skills I needed to aid in helping people achieve better health."
– S.B., Kansas
"The Los Angeles School of Homeopathy is a wonderful place to get a formal education as a classical Homeopath. They strive to help the student become the best they can be and provide a supportive and nurturing environment to learn in. The teachers are smart, working homeopaths that are involved in the community. I was able to finish school and have a baby and everyone was right there with me supporting me all the way. I highly recommend that anyone thinking about going back to school to just 'go for it.' The 3 years have flown by and I know that when it is over I will truly be sad. I am excited to be part of the alumni and look forward to many years of wonderful relationships. It has changed my life in so many ways and I will be forever grateful."
– J.V., Altadena, CA
Trip To India
The Los Angeles School of Homeopathy took a trip to Homeopathic University Jaipur, India. We are planing to do this again in the future.